Trader Joe's has a lot of prepared salads – so many that sometimes it can be hard to choose which one to try! Here's our handy guide to the tastiest choices from one of the most popular TJ's categories.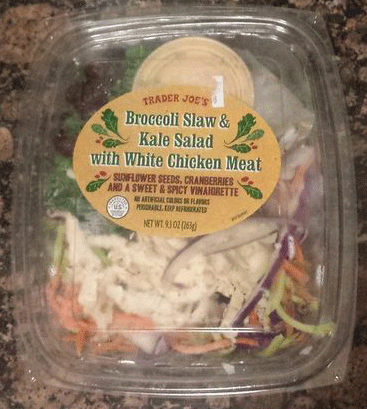 Trader Joe's Broccoli Kale Chicken Salad is, in a word, addictive. Even if you're the type of person who thought they hated fruit in salads, you'll somehow find yourself relishing the way the cranberries, chicken, and dressing blend together. The sunflower seeds provide the perfect crunch, and you'll even get bonus trendy points for eating kale (which tastes great in the mix).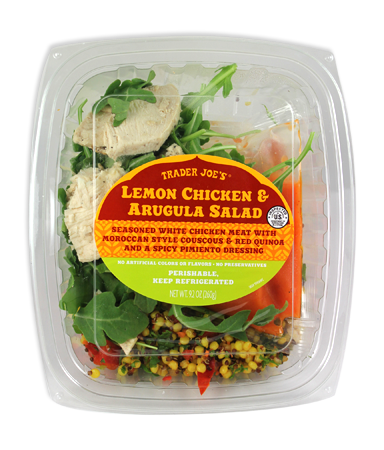 Trader Joe's Lemon Chicken & Arugula Salad is another widely-appealing favorite. You don't have to live off Quinoa or chow down on arugula on the regular to love this salad – the taste when the ingredients come together sells itself. The lemon is very subtle, and the dressing adds the perfect splash of deliciousness.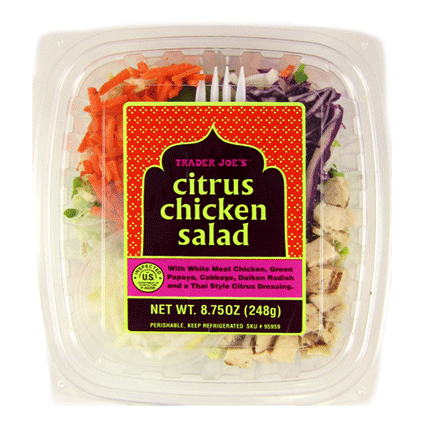 Trader Joe's Citrus Chicken Salad is a zesty classic. The citrus dressing has a nice kick and the papaya squeezed over it adds the perfect sweetness. The cabbage and radish are also amazing additions, which isn't something you usually hear about those two.