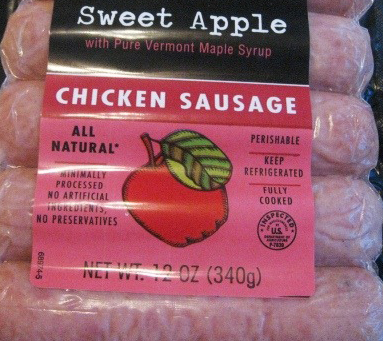 In April 2015, Trader Joe's issued a recall of certain packages of Sweet Apple Chicken Sausage, due to concern about small plastic pieces potentially being included in the product. The recall only affects Sweet Apple Chicken Sausage with the following expiration dates:
USE OR FREEZE BY APR 22 15
USE OR FREEZE BY APR 25 15
USE OR FREEZE BY APR 29 15
If yours does not include one of those dates, then you're good to go. If it does, you should return it to your local TJ's for a full refund.