Trader Joe's A Dozen Sweet Bites Recall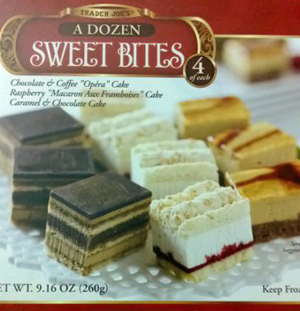 In April 2015, Trader Joe's issued a recall of A Dozen Sweet Bites, after finding out from their supplier that the dessert contains coconut, which is not listed on the ingredients label.
Note: If you do not have a coconut allergy, there is absolutely no risk to consuming this product. Trader Joe's is solely recalling it as a precaution for those who do have coconut allergies.  If you purchased A Dozen Sweet Bites and have a coconut allergy, you can return it to your local TJ's for a full refund.