Trader Joe's Broccoli & Kale Chicken Salad Recall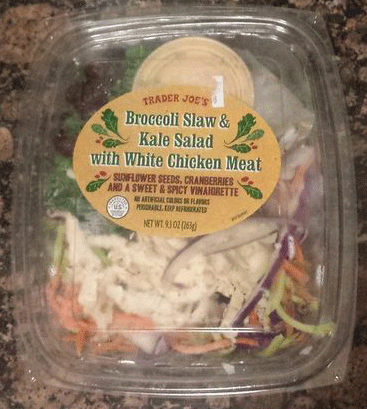 Trader Joe's is recalling their Broccoli Slaw & Kale Salad with White Chicken Meat, Sunflower Seeds, Cranberries, And A Sweet & Spicy Vinaigrette with "use by" dates from May 2nd through May 7th, 2016 – only sold in Arizona, California, Nevada, and Utah.
The reason for the recall is potential listeria contamination. If you bought this salad and it has an expiration date before May 2nd or after May 7th, you are not at risk.
If you purchased this salad with the relevant expiration date, you can return it to your local TJ's for a full refund.