Trader Joe's Pumpkin Chocolate Chip Muffins Recipe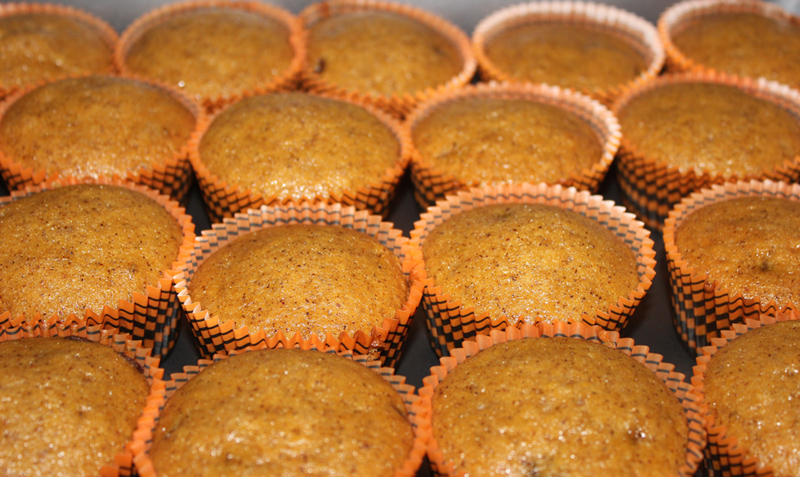 Ingredients:
Directions:
Preheat oven to 400°F
Combine eggs, oil, and water in a mixing bowl. Stir and add mix. Fold together for a minute or two until smooth.
Add chocolate chips and pumpkin pie spice, stir for another minute.
Pour into lighlty greased muffin tins.
Bake for 18 to 20 minutes.
Makes 18 muffins